Ford Escape vs Honda CR-V

It's common for folks around Jasper, Fayette, and Cullman, AL, to compare the Ford Escape and Honda CR-V. Each of these versatile SUVs can serve as daily commuters, weekend road-trippers, or splendid first-time options for a new driver.
Still, there are key differences between the two models, which is what our 2022 Ford Escape vs. Honda CR-V comparison is about. By comparing specifications and features, you can start to see where the 2022 Escape and 2022 CR-V differ.
At Bill Penney Ford, we're always eager to provide insight on your favorite cars. So, if you have any questions, contact our team!
Performance Power and Versatility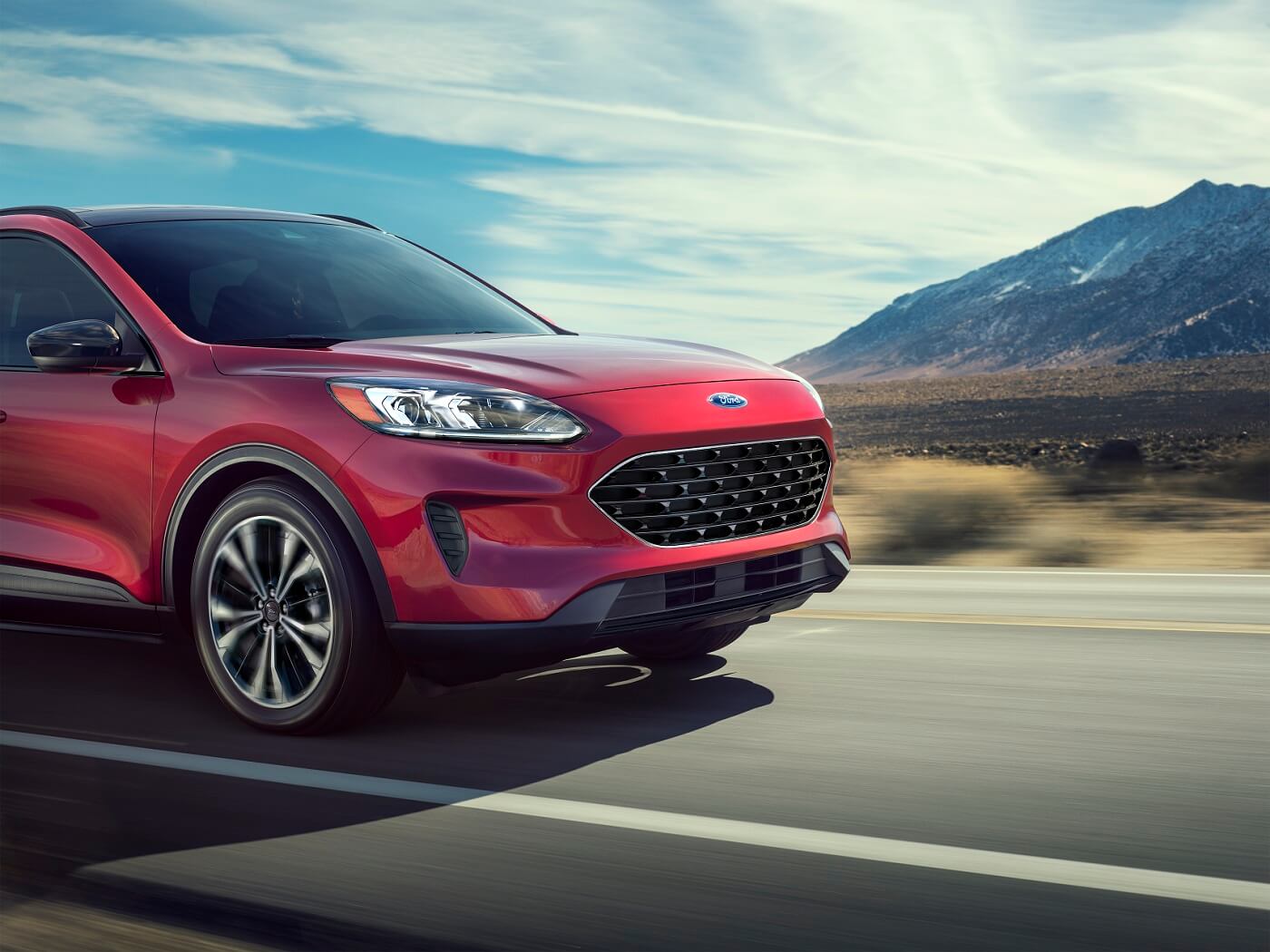 The 2022 Ford Escape and Honda CR-V are touted as versatile, everyday models that will conform to your lifestyle. Part of the reason they're so versatile is the performance options you can choose from. Honda offers two variations of a 4-cylinder engine for the CR-V, while Ford provides a quartet of engines for the Escape.
The highest output you'll get from the Honda CR-V is 190 horsepower and 179 lb-ft of torque. If athleticism is a trait you're hoping for in your next SUV, the Escape is the wiser choice.
It offers an available 2.0L EcoBoost® 4-cylinder engine, which produces up to 250 horsepower and 280 lb-ft of torque. Even the standard 1.5L EcoBoost® I-3 engine in the Escape matches well to the CR-V's top engine, as it produces 181 horsepower and 190 lb-ft of torque.
The remaining two Ford engines are:
A 2.5L Hybrid making 200 system net horsepower
A 2.5L Plug-in Hybrid making 221 system net horsepower
Fuel Economy Estimates
If you're more focused on fuel economy than speed, you'll want to know how the hybrid motors of the Ford Escape and Honda CR-V stack up. Both are exceedingly efficient, but once again, it's the Ford that comes out ahead.
The Escape reaches an EPA-estimated 44 city and 37 highway MPG when it has the 2.5L I-4 Hybrid motor under the hood. For the Honda hybrid, the best fuel economy you can receive is an EPA-estimated 40 city and 35 highway MPG.
Passenger Space
With the ability to seat five people, the 2022 Ford Escape and Honda CR-V are both accommodating to drive. One of the most important interior measurements when comparing SUVs is the legroom in the first and second rows.
For Honda, you can expect 41.3 inches if you're positioned in the front row along with 40.4 inches if you're in the second row. You'll find that the Escape is roomier, with 42.4 inches of front-row legroom and 40.7 inches of legroom in the rear row.
The second row of the Ford is also wider, with 53.3 inches of hip room and 56 inches of shoulder room. Meanwhile, the CR-V offers 49.5 inches of hip room and 55.6 inches of shoulder room.
2022 Ford Escape Is More Versatile Than Rival Honda CR-V
With a roomier interior plus more available power and better efficiency, the 2022 Ford Escape distances itself from competitors, like the Honda CR-V. No matter the type of driving you do each day around Jasper, Cullman, and Fayette, Alabama, the Escape gives you more options and better comfort.
You don't have to take our word for it, though. You can come by Bill Penney Ford, test drive the 2022 Escape, and make your own decision!