Ford Explorer vs Chevy Traverse

Plenty of options are available to you in the 3-row SUV segment. These large vehicles tend to be safe, spacious, and customizable. If you're trying to determine the right fit for your lifestyle near Jasper, Cullman, and Fayette, AL, our 2022 Ford Explorer vs. Chevy Traverse comparison will be helpful.
We're pitting the Explorer against the Traverse because these two SUVs have much in common. The similarities aren't as important as the differences, though.
If you have questions about 3-row SUVs after reading this comparison, you can contact our team at Bill Penney Ford!
Maximum Towing Capacity for the 2022 Traverse & Explorer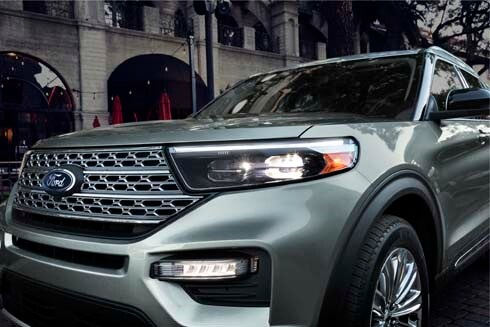 For many, 3-row SUVs serve as an alternative to a full-size or midsize truck. The SUV gives you a more usable cabin for family needs, yet you can still tow trailers or boats. For 2022, the Ford Explorer can out-tow the Chevrolet Traverse.
The Traverse peaks at 5,000 pounds of maximum towing capacity when properly equipped.
The Ford Explorer also peaks at 5,000 pounds if you have the 3.3L Hybrid V6 engine. If you don't have the hybrid, however, you can expect 5,300 pounds of towing with the standard 2.3L EcoBoost® 4-cylinder engine and 5,600 pounds of towing with the available 3.0L EcoBoost® V6!
Performance Outputs
Towing is only one part of a vehicle's performance. During day-to-day driving, you want an SUV that is responsive and nimble behind the wheel. Ford has spent a lot of time refining the performance of the Explorer. So, when you compare the Explorer to the Traverse, it's the Ford SUV that's more enjoyable to pilot.
Chevrolet limits your engine options in the Traverse to a single 310-horsepower 3.6L V6 that produces 266 lb-ft of torque.
Ford offers a trio of power plants, which all deliver more power than the Traverse:
Standard 2.3L EcoBoost® 4-cylinder: 300 horsepower and 310 lb-ft of torque
Available 3.0L EcoBoost® V6: 400 horsepower and 415 lb-ft of torque
Available 3.3L Hybrid V6: 318 horsepower and 322 lb-ft of torque
Available Drive Modes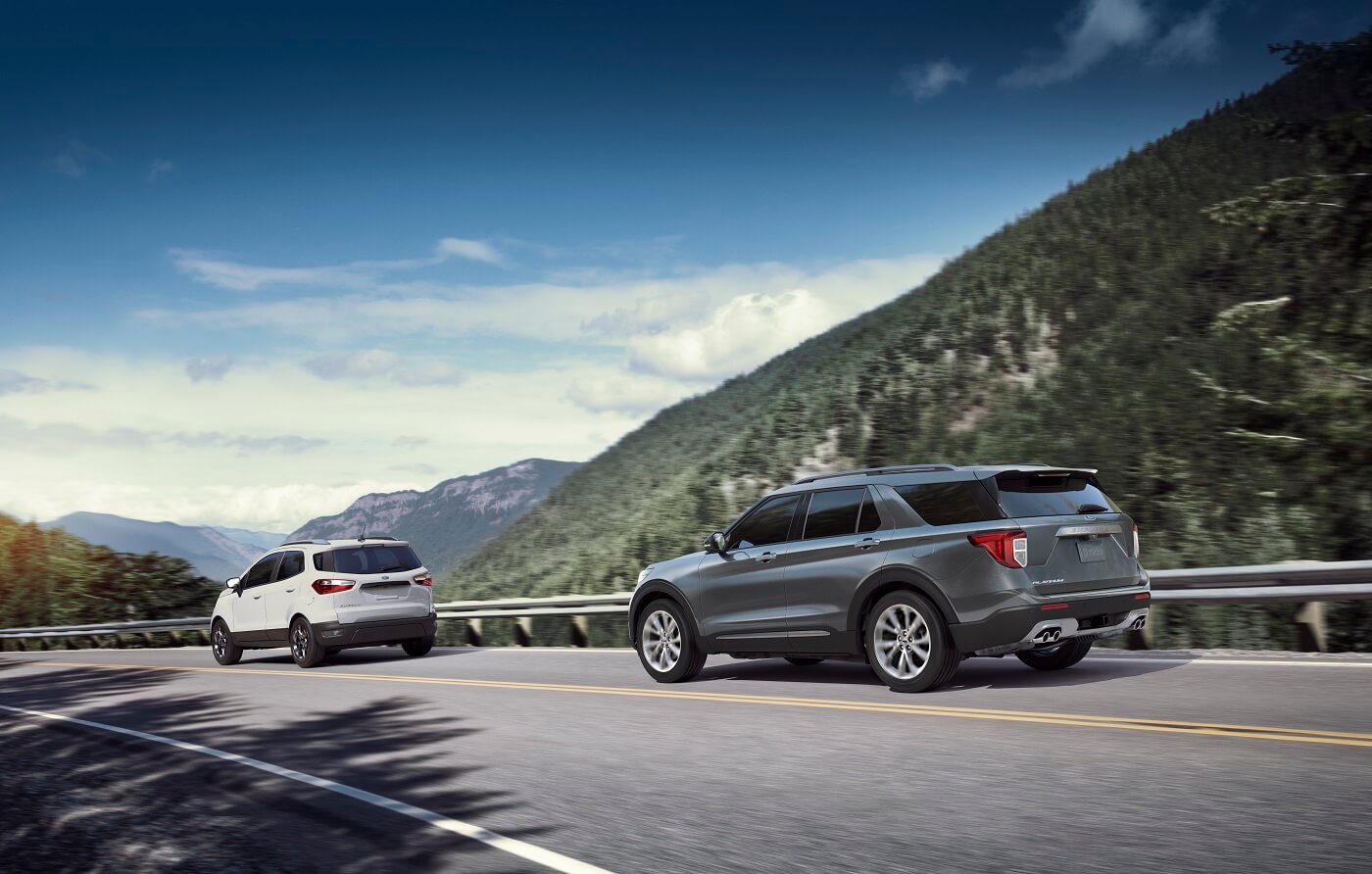 As models like the Ford Explorer and Chevrolet Traverse evolve over time, they've started to feature drive modes. These modes can be selected by turning a dial near the center console. In the Chevy, the various drive modes available to you include front-wheel drive, all-wheel drive, off-road, and tow/haul modes.
The Ford Explorer gives you more opportunities to customize the driving experience. First, it comes standard with rear-wheel drive, something the Traverse can't offer. Plus, whether you have the rear-wheel or Intelligent 4WD (4-wheel drive) setup, you can configure the SUV to include Normal, Trail, Deep Snow/Sand, Slippery, Tow/Haul, and Eco Modes.
2022 Ford Explorer Earns the Win
With its refined, adjustable performance and the option of eight trims compared to just six from the Chevy, the 2022 Ford Explorer makes a more compelling case than the Traverse. If you want to see how the SUV handles and behaves near Cullman, Fayette, and Jasper, Alabama, you can do so by coming to Bill Penney Ford and enjoying a test drive!