Ford F-150 vs GMC Sierra 1500

Making the right call on your next truck can be tricky with so many tantalizing options on the market. Once you begin doing research, though, you'll see certain trucks separate themselves from the pack. One of the most common comparisons truck drivers do around Jasper, Fayette, and Cullman, AL, is the 2022 Ford F-150 vs. GMC Sierra 1500. On the surface, both trucks have a lot of similarities. However, if you dig deeper, you'll find one truck gives you more capability and versatility.
At Bill Penney Ford, we created this F-150 vs. Sierra 1500 comparison, so you can further understand which truck is right for you!
2022 F-150 vs Sierra 1500: Horsepower and Torque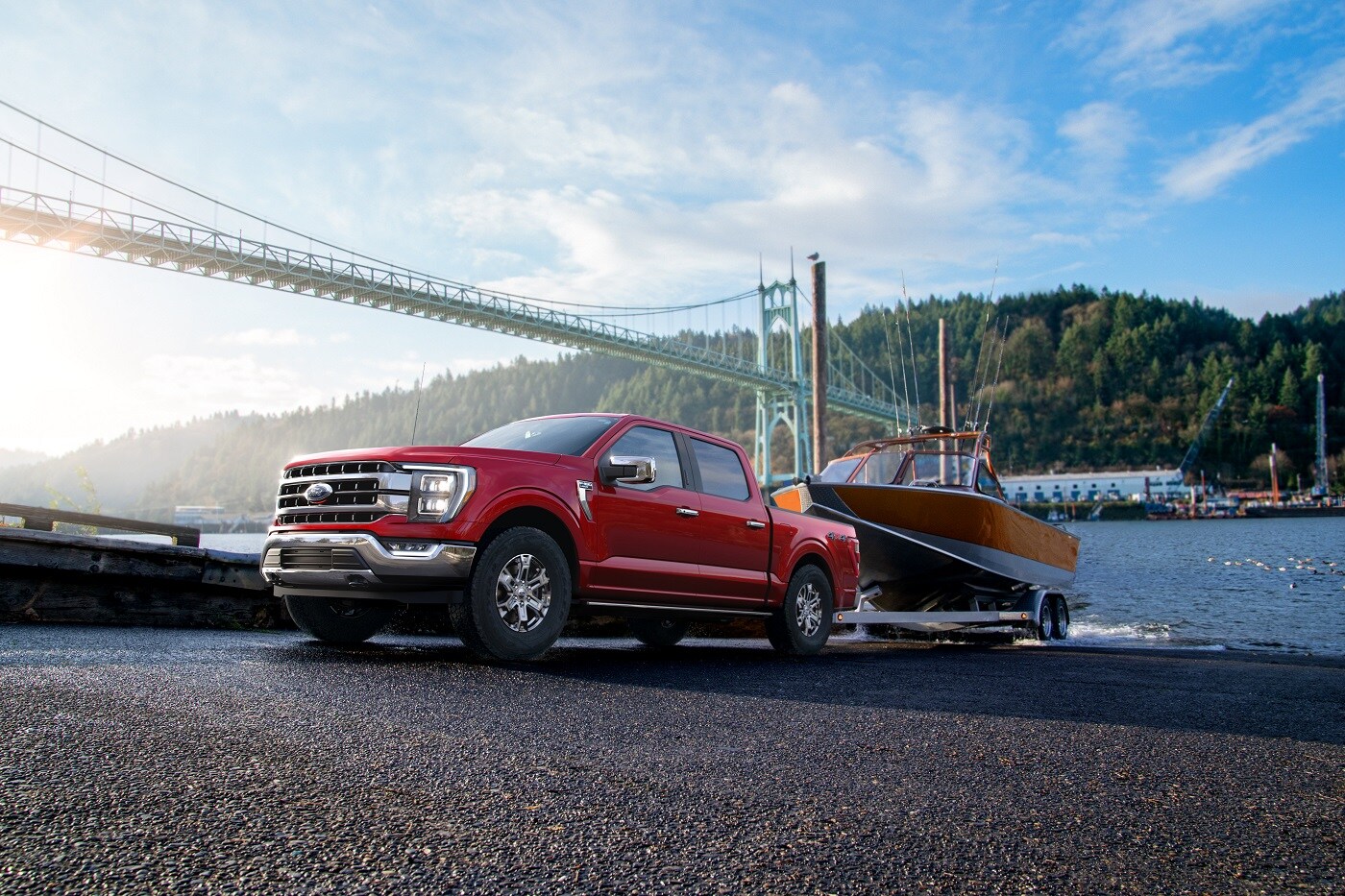 The 2022 Ford F-150 and GMC Sierra 1500 are full-size trucks that require stout engines to fulfill their promise of capability. Whether measured in horsepower or torque, the F-150 provides a stronger powerplant than what you'll find in the GMC Sierra 1500. The F-150 also has a more diverse engine lineup, offering six motors compared to four in the GMC.
This isn't to say the Sierra 1500 doesn't have its own impressive powerplants. The 6.2L V8 engine it offered in certain trims boasts 420 horsepower and 460 lb-ft of torque. It's just that the Ford F-150 surpasses these figures by quite a bit, and does so with a hybrid motor to boot. The 3.5L PowerBoost™ Full Hybrid V6 engine of the 2022 F-150 makes 430 total system horsepower and 570 lb-ft of total system torque. There's a non-hybrid 3.5L V6 engine, as well, which also delivers more torque, checking in at 510 lb-ft, and horsepower at 450.
Maximum Towing Capacity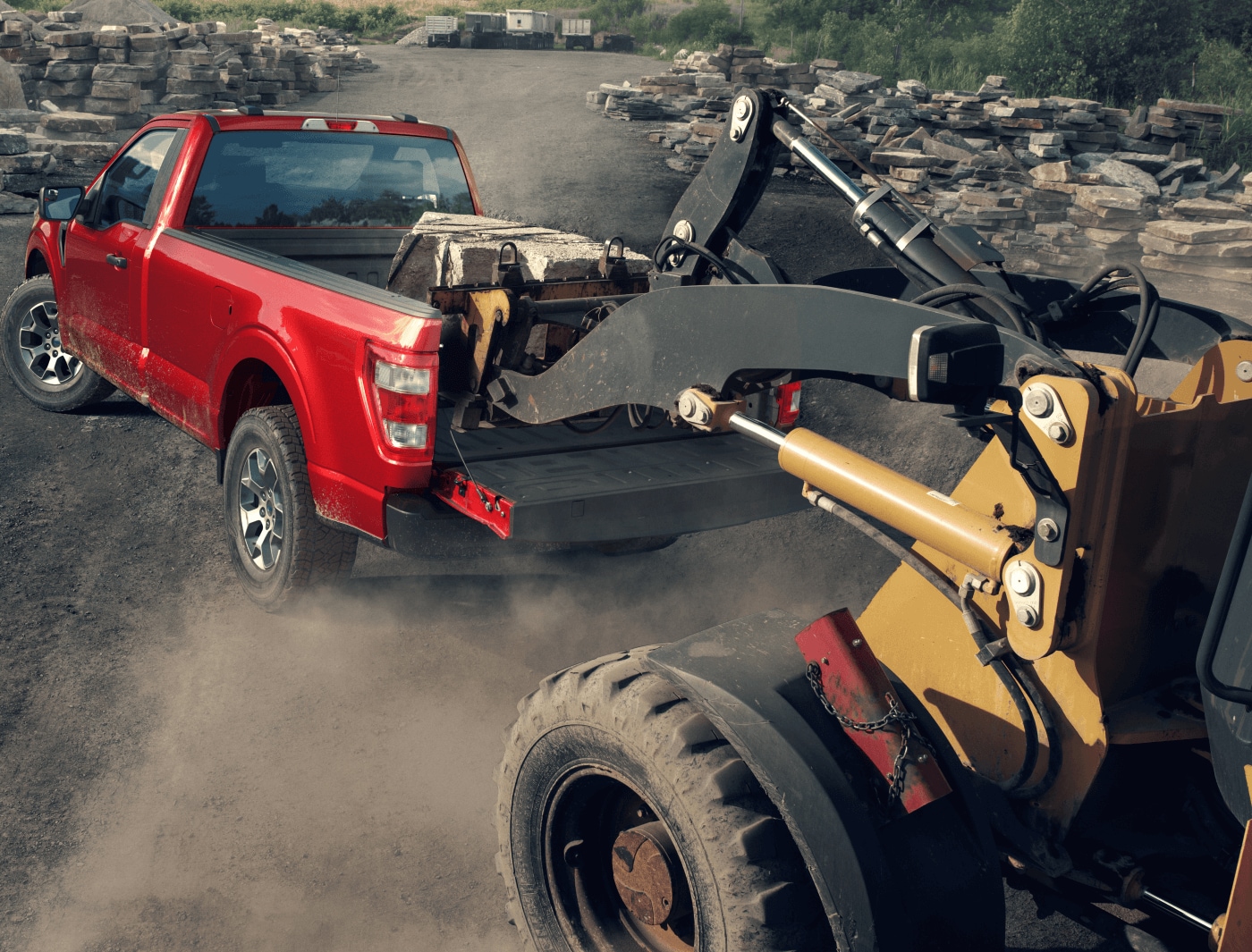 Having horsepower and torque is great, but it has to translate to usable power. For 2022, the Ford F-150 does a much better job than the GMC Sierra 1500 of turning its impressive performance numbers into usable capability.
In terms of towing capacity, the Ford F-150 boasts a maximum of 14,000 pounds when properly equipped. If you wanted to enjoy the hybrid engine for its increased efficiency, you can still look forward to 12,700 pounds of maximum towing capacity when properly equipped.
How does the Sierra 1500 stack up? Close, but still a way off. The maximum towing capacity of 13,000 pounds when properly equipped trails the maximum towing capacity of the F-150 by a noticeable amount. It just squeaks by the maximum towing capacity of the hybrid Ford, too.
Maximum Payload
The last measure of capability is payload. If you haven't noticed yet, there's a bit of a trend when it comes to comparing the power of the 2022 Ford F-150 to that of the GMC Sierra 1500. The Ford has stronger motors, more towing, and also more payload.
The maximum payload you can expect from the GMC Sierra 1500 checks in at 2,270 pounds. You get more than 1,000 pounds of added payload by choosing the Ford F-150, which peaks at 3,325 pounds.
2022 Ford F-150 Is Simply Stronger Than the GMC Sierra 1500
There's no way around it, the Ford F-150 is stronger and generally more capable than the GMC Sierra 1500. So, if usable power is what you want from your next truck around Jasper, Fayette, and Cullman, Alabama, head over to Bill Penney Ford and see if the F-150 is right for you!