Oil Change near Me

Is your Ford in need of a pick-me-up around Jasper, Fayette, or Cullman, AL? If so, the Bill Penney Ford team is here to provide drivers with an exceptional oil change. We know that the best part of owning a Ford is driving it, so we want to get you back on the road as soon as possible.
Ready to learn more? Then, keep on reading for information regarding your Ford oil change.
Signs Your Ford Needs an Oil Change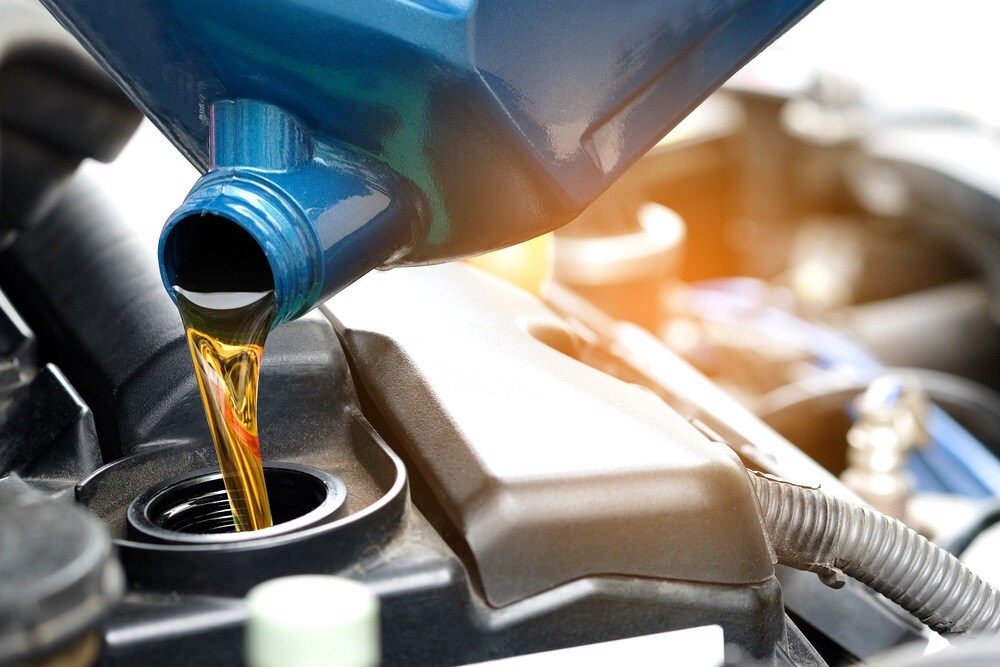 Fords are performance-oriented vehicles, trusted with heavy-duty tasks in construction hauling your family down the highway. Since your Ford is always on the go, you may notice some signs that it's time to bring your Ford in for service.
These signs include:
Poor fuel economy
Excess vehicle exhaust
Vehicle stalling
Leaking fluids
Check engine light appearing
If you're cruising and notice any of these issues, make sure to schedule an appointment at our dealership.
These issues may start as minor. But, if you continuously drive in these conditions, it can compromise safety. Always make sure your Ford is well taken care of and you should be happily driving for years to come.
How Often Does My Ford Need an Oil Change?
Though every Ford is different, the general recommendation is that you should get your oil changed every 5,000 to 7,500 miles. Of course, this can vary based on factors, including:
Your driving habits: The speed or style in which you drive.
Your driving consistency: How often you drive.
Your driving conditions: The weather or terrain where you drive most often.
Since these factors can change driver to driver, it's important to keep track of how your Ford is driving and on the lookout for any signs you may need to bring it in for service.
Proper maintenance is the key to many years of excellent driving and performance. If you're ever wondering about your Ford's service needs, you can always consult your owner's manual or contact us for answers to questions. We are here to help!
Oil Change near Me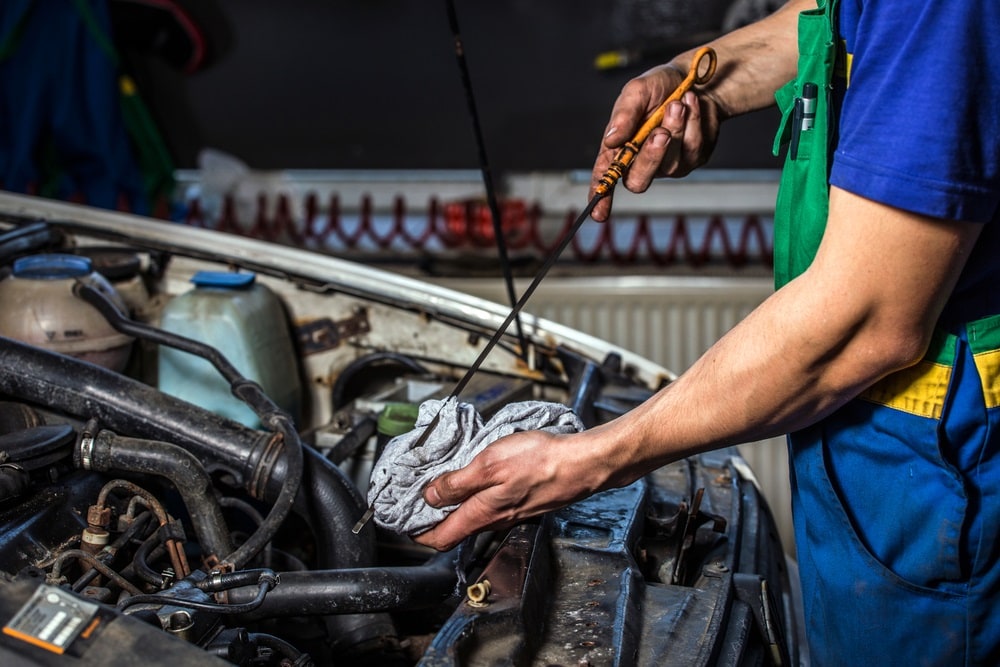 At our service center, we treat your Ford with the utmost care. When you need an oil change, the experts on our service team are ready to provide swift service that gets you back on the road.
We provide specific care for your model. Whether you need a Ford F-150 oil change or Ford Explorer oil change, our team knows each model inside and out.
Additionally, we use genuine original equipment manufacturer (OEM) parts. The original parts in your Ford are built from the highest quality materials, so why would our service parts be any different?
We also offer a wide range of service specials so you can get your oil changed for an amazing value. Whatever your Ford service needs are, our dealership is here to be your one-stop shop.
Ford Oil Change Service
At Bill Penney Ford, we provide excellent service for your Ford near Jasper, Fayette, and Cullman, Alabama. If you're ready to schedule a Ford oil change, contact us today to get started.
Check out our Ford oil change specials today!