2022 Ford F-250 Review

The Ford F-150 is a long-heralded truck thanks to its durability and capability. Yet for some folks around Fayette, Jasper, and Cullman, AL, they need more oomph than what the F-150 offers.
When that's the case, the logical step is to move to the Ford F-250. Larger, stronger, and more capable than the F-150, the F-250 often finds itself on construction sites. How impressive is this truck? Our 2022 Ford F-250 review begins to answer that question.
A rundown of F-250 features and specifications is only the start. At Bill Penney Ford, you can also test drive the truck!
2022 Ford F-250: A Flurry of Performance Options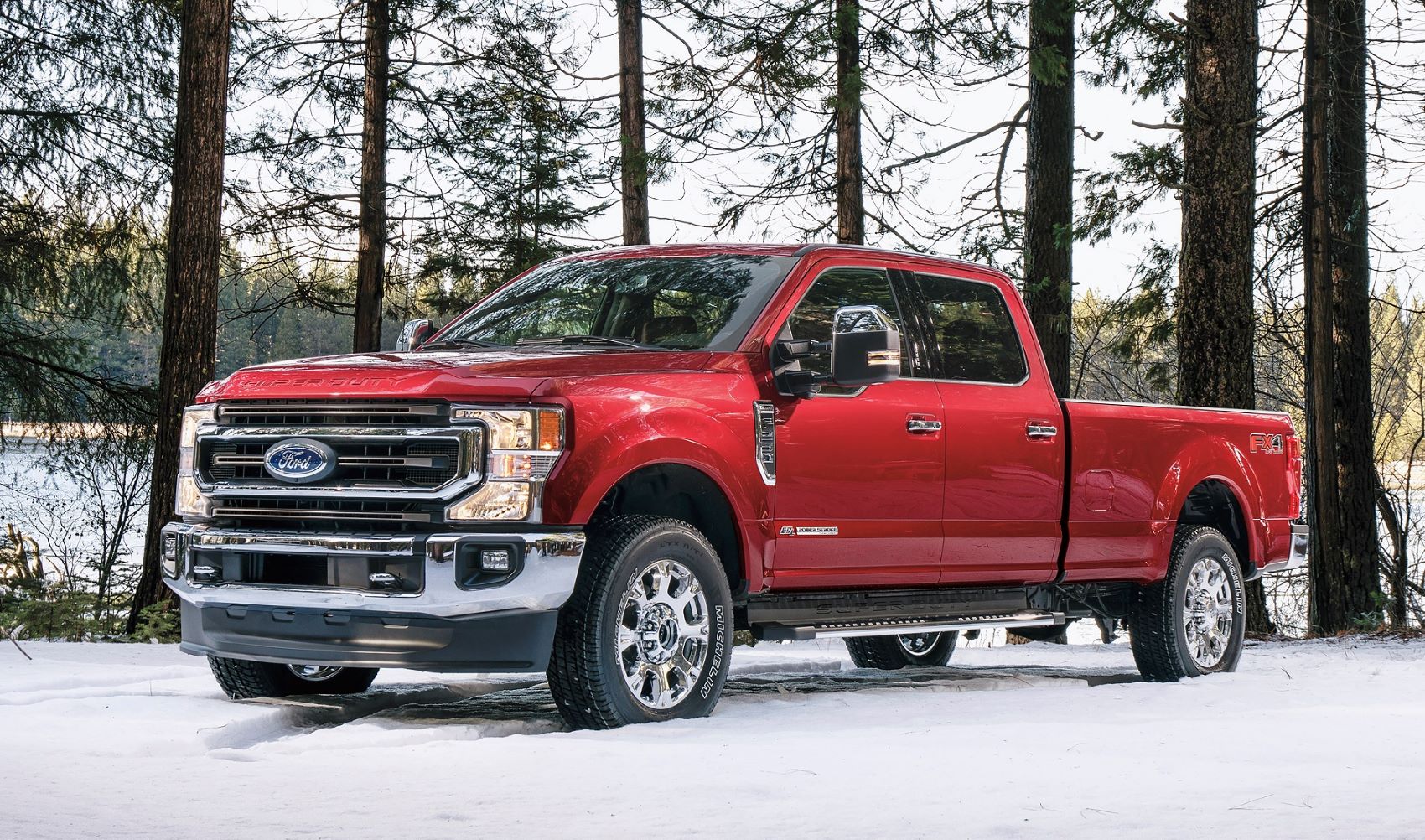 The purpose of securing your own Ford F-250 is to more easily complete large tasks. Each job is different, which is why Ford made the performance of this truck so customizable.
Off the bat, you have three fuel tank sizes to pick between: 29 gallons, 34 gallons, or 48 gallons. The drivetrain can be a standard 4×2 arrangement or an available 4×4 arrangement. Then comes the famed engine lineup of the rugged F-250:
6.2L flex-fuel gas V8 making 385 horsepower and 430 lb-ft of torque
7.3L gas V8 making 430 horsepower and 475 lb-ft of torque
6.7L Power Stroke® V8 Turbo Diesel making 475 horsepower and 1,050 lb-ft of torque
There are multiple transmission options as well. A TorqShift® 6-speed or 10-speed automatic can be fitted to the truck. Both come with selectable drive modes, too.
2022 Ford F-250: Picking Your Ideal Size
Customizability remains a theme as we move to the exterior of the F-250. There are three cab sizes, with the two biggest ones featuring multiple wheelbase options.
The standard, and smallest, size is the Regular Cab with a 141.6-inch wheelbase. A step up from that is the SuperCab, which is offered with a 148-inch or 164.2-inch wheelbase. Lastly, you have the option of a 159.8-inch or 176-inch wheelbase attached to the Crew Cab model.
2022 Ford F-250: Towing and Payload Capacities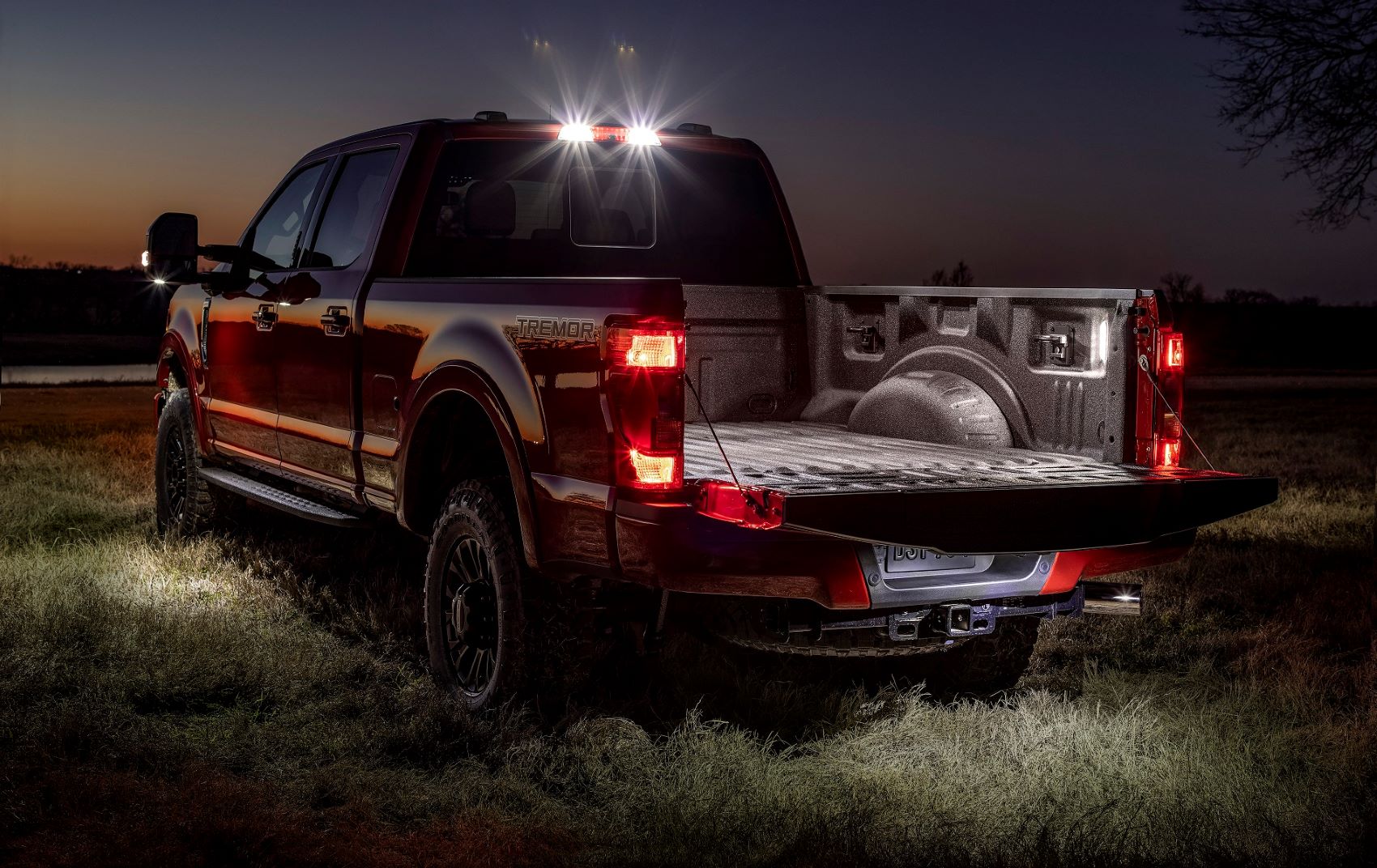 As you've probably guessed, towing and payload numbers for the 2022 F-250 differ wildly depending on the engine, the parts you have attached to your truck, and the wheelbase. So, we'll look at the maximum capacities for this rugged truck.
When properly equipped with the 6.7L Power Stroke® V8 Turbo Diesel engine, your Ford F-250 can boast a maximum of 22,800 pounds of towing capability. If you're trying to store cargo in the bed for a long haul, the maximum the F-250 can hold is 4,260 pounds when properly configured. This maximum payload is reached when choosing the 8-foot bed as opposed to the shorter 6.75-foot bed.
2022 Ford F-250 Review: The Well-Rounded Work Machine
The list of customizable features and performances you can achieve with the Ford F-250 gives the truck a wide appeal around Jasper, Fayette, and Cullman, Alabama. Curious to see the different versions in person or maybe even take a test drive? If so, get in touch with our Bill Penney Ford team. We have the F-250 truck in stock!